The beginning of the school year is a wonderful time to reinforce a positive growth mindset by utilizing inspirational back-to-school quotes for students.
A fresh school year represents new beginnings, learning about new things, meeting new people, and participating in new experiences.
It's a time to turn over a new leaf and start on a new path so that this becomes the best school year ever.
As a teacher, you can cultivate this type of thinking by incorporating back-to-school quotes for students into your teaching.
The following quotes not only inspire, but they motivate, teach, and help students to reflect upon what they want to achieve.
They serve as a reminder of all the positive things that students are capable of achieving this school year.
So generously share these back-to-school quotes with students by either placing them on classroom walls, bulletin boards, or posting one daily on the board.
Related Content: Back-to-School Quotes for Teachers
Back-to-School Quotes for Students
The following phrases work well for elementary, middle, and high school students.
1. "Success is the sum of small efforts, repeated day in and day out." – Robert Collier
2. "Education is the key to unlocking the world. A passport to freedom. – Oprah Winfrey
3. "Somewhere, something incredible is waiting to be known." – Carl Sagan
4. "Everything is a learning process: any time you fall over, it's just teaching you to stand up the next time." – Joel Edgerton
5. "A well-educated mind will always have more questions than answers." – Helen Keller
6. "Intelligence plus character – that is the true goal of education." – Martin Luther King, Jr.
7. "Education is the passport to the future, for tomorrow belongs to those who prepare for it today." – Malcolm X
8. "You are capable of anything." – Unknown
9. "Don't try hard to fit in, and certainly don't try so hard to be different…just try hard to be you." – Zendaya
10. "It's good to learn. Nobody can ever take that away from you." – Estelle Okeon
11. "Knowledge is power. Information is liberating. Education is the premise of progress. In every society, in every family." – Kofi Annan
12. "You're off to great places. Today is your day." – Dr. Seuss
13. "The beautiful thing about learning is that no one can take it away from you." – B.B King
14. "You must do the things you think you cannot do." – Eleanor Roosevelt
15. "Everything you do-good or bad- affects everyone else in the room. That means everything you do matters because you matter." – Unknown
16. "Education breeds confidence. Confidence breeds hope. Hope breeds peace." – Confucius
17. "Work hard, be kind, and amazing things will happen." – Conan O'Brien
18. "Education is the most powerful weapon which you can use to change the world." – Nelson Mandela
19. "What we learn becomes a part of who we are." – Kathy R. Jeffords
20. "If you are not willing to learn, no one can help you. If you are determined to learn, no one can stop you." – Zig Ziglar
21. "Don't be afraid to ask questions." – Unknown
22. "The capacity to learn is a gift; the ability to learn is a skill; the willingness to learn is a choice." – Brian Herbert
23. "Excellence is not a skill. It is an attitude." – Ralph Marston
24. "You don't have to be great to get started, but you have to get started to be great." – Les Brown
25. "Struggling is part of learning. If it's simple or simply done, you're probably not learning anything." – Unknown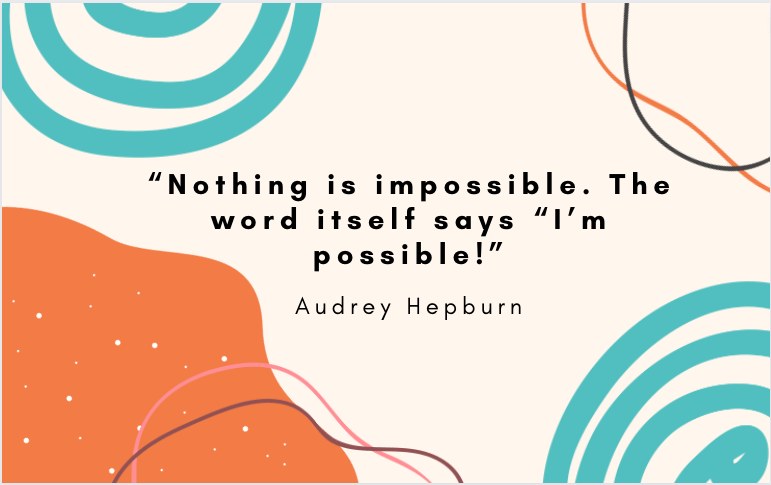 26. "Education is the key to opportunity." – Gordon B. Hinckley
27. "A new school year means new beginnings, new adventures, new friendships, and new challenges. The slate is clear and anything can happen." – Denise Witmer
28. "Believe you can, and you're halfway there." – Theodore Roosevelt
29. "Education is the foundation upon which we build our future." – Christine Gregoire
30. "The more that you read, the more things you will know. The more that you learn, the more places you'll go." – Dr. Seuss
31. "Education is not preparation for life; education is life itself." – John Dewey
32. "The only limit to our realization of tomorrow will be our doubts of today." – Franklin D. Roosevelt
33. "Don't be afraid to fail. Be afraid not to try." – Michael Jordan
34. "The expert in anything was once a beginner." – Helen Hayes
35. "Learning is a treasure that will follow its owner everywhere." – Chinese Proverb
36. "The only person you are destined to become is the person you decide to be." – Ralph Waldo Emerson
37. "The secret to getting ahead is getting started." – Mark Twain
38. "Your education is a dress rehearsal for a life that is yours to lead." – Nora Ephron
39. "The future belongs to those who believe in the beauty of their dreams." – Eleanor Roosevelt
Funny Back-to-School Quotes for Students
40. "In school they told me Practice makes perfect. And then they told me Nobody's perfect, so then I stopped practicing." – Steven Wright
41. "You learn something new every day if you pay attention." – Ray LeBlond
42. "You have brains in your head. You have feet in your shoes. You can steer yourself any direction you choose." – Dr. Seuss
43. "Nothing is impossible. The word itself says "I'm possible!" – Audrey Hepburn
Final Thoughts On Back-to-School Quotes for Students
The importance of a growth mindset in learning is the reason for incorporating these welcoming and positive quotes into your beginning-of-school-year plans.
Whether you're looking for good quotes for the first day of school or motivational phrases, now you have a collection of heart-warming back-to-school quotes for students that inspire, motivate, and teach.